News
The 6th and last issue of NANOSTEM Newsletter is now out!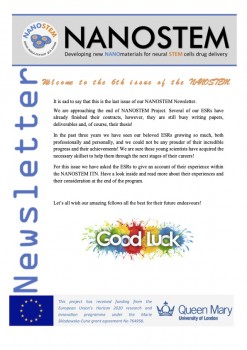 With slightly more than 6 months left in the NANOSTEM program and a number of our ESRs already finishing their contracts, sadly, this is the last issue of the NANOSTEM Newsletter!
For this issue, we have asked the fellows to give an account of their experiences within the NANOSTEM ITN.
Have a look inside and read about their considerations at the end of the program.
News date: 28 October 2021

Updated by: Fosca Mirata